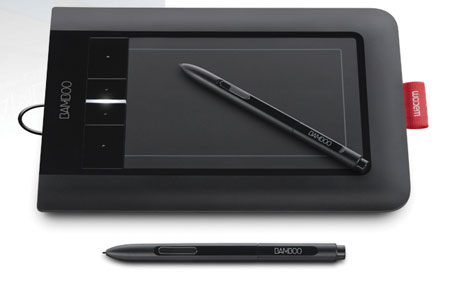 Today I finaly got my delivery from UPS - a Wacom Bamboo Pen&Touch! Thanks goes to Game Hive Games @ http://gamehivegames.com/. If you got one of those neat iPhones, go check out their game "Antrim Escape". I got a walkthrough laying around here if you get stuck.
I've wanted a tablet PC for some time now, mostly because of the writing/drawing capabilities. As far as I've been able to figure out, this gadget is the shit! Still got to get the photoshop to recognize the pens applied pressure. Tried to draw a version of pikachu a few moments ago, didn't turn out too well. Seems like I got some work to do when it comes to pure drawing.
Although it's a nice tool when it comes to editing photos as well. Perhaps not the designated area of usage, but still, a good tool.